Work Request Center
---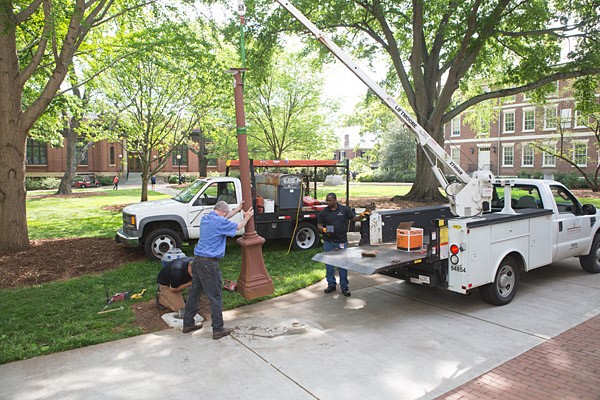 STUDENTS - if your are looking to put in a Housing request, please click here.
The Work Request Center (WRC) is FMD's primary contact for receiving service calls, dispatching staff to respond to emergencies throughout campus, and requesting facility renovation and/or alteration projects. The department coordinates preliminary cost assessments, communicates facility engineering and project management support for project scheduling, and assists customer needs during the process.
Click here to submit a Facilities Management Work Request
To iniatiate a Capital Project, please go the our DocuSign page and select the FPIF Iniation Form.
Emails concerning general questions can be submitted to fmdwork@uga.edu
Chadwick Wilson, Work Request Center/Warehouse Director
(706) 542-7479
Chadwick.Wilson@uga.edu
Andrea Farnham, Work Management Customer Service Representative
(706)542-7456
afarnham@uga.edu
Chavita Life, Work Control Coordinator
(706)542-7455
life@uga.edu
Kendra Dillard, Work Management Customer Service Representative
(706)542-7456
Kendra.Dillard@uga.edu
Kenneth Jackson, Work Management Customer Supervisor
(706)542-7477
Kenneth.Jackson1@uga.edu
Work Request Center Conference Room
(706)542-8896